{ width: 312, height: 312, defaultImage: '000758352', layers: '000758352_10205' }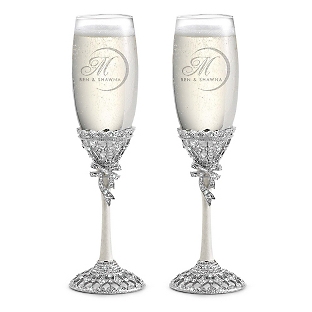 { altImage: '000758352_10205' }

{ width: 48, height: 48, defaultImage: '000758352', layers: '000758352_10205' }

{ altImage: '000758352_1_lg' }

{ width: 48, height: 48, defaultImage: '', layers: '000758352_1_lg' }

{ altImage: '000758352_2_lg' }

{ width: 48, height: 48, defaultImage: '', layers: '000758352_2_lg' }

{ altImage: '000758352_3_lg' }

{ width: 48, height: 48, defaultImage: '', layers: '000758352_3_lg' }
Front of Flute 1-Features: Crystal accents throughout the base. Large engraving area. Comes in a custom presentation box.

Front of Flute 1-Color: Light Cream, Clear

Front of Flute 1-Care Instructions: To clean, wipe with a soft dry cloth. Never use abrasive cleaner or polish, as this may affect the coating. When storing, avoid humidity and place in a cool, dry location.

Front of Flute 1-Size: 9.25" tall

Front of Flute 1-Material: Pewter alloy, Imitation rhodium plating, Crystal accents, Enamel