{ width: 312, height: 312, defaultImage: '000702609', layers: '000702609' }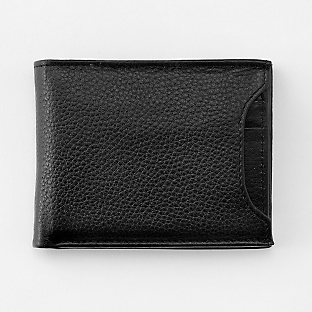 { altImage: '000702609' }

{ width: 48, height: 48, defaultImage: '000702609', layers: '000702609' }

{ altImage: '000702609_1_lg' }

{ width: 48, height: 48, defaultImage: '', layers: '000702609_1_lg' }
Guaranteed Christmas Delivery still available.
See below dates for details.
Wallet-Material: Leather

Wallet-Color: Black

Wallet-Features: Leather removable id and card holder lined with a special fabric to prevent electronic pick pocketing, identity theft, and payment fraud by blocking your personal data from being sent by RFID (Radio Frequency Identification) waves

Wallet-Size: 4.5" x 3.5" x .5"