{ width: 312, height: 312, defaultImage: '000682156', layers: '000682156_10115' }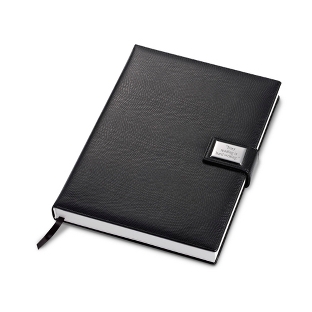 { altImage: '000682156_10115' }

{ width: 48, height: 48, defaultImage: '000682156', layers: '000682156_10115' }

{ altImage: '000682156_1_lg' }

{ width: 48, height: 48, defaultImage: '', layers: '000682156_1_lg' }

{ altImage: '000682156_2_lg' }

{ width: 48, height: 48, defaultImage: '', layers: '000682156_2_lg' }
Delivery Dates:
---
Standard Delivery
---
Express Delivery
---
Express Plus Delivery
---
Next Business Day Delivery
Must place your order by 4:00 PM, EST
---
About Shipping Options
Available For Pickup In Store
Pick up after 4 store hours.
Details
Journal-Color: Black

Journal-Material: PU and Stone Paper

Journal-Features: Journal with a black cover and eco-friendly stone paper which is water and tear resistant and 100% recyclable.

Journal-Size: 10.5" x 7.5" x 1.5"