{ width: 312, height: 312, defaultImage: '000728748', layers: '000728748' }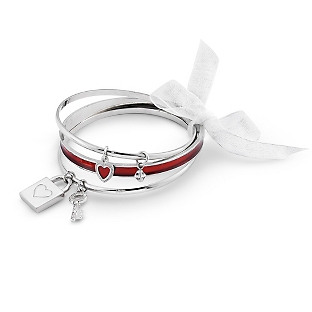 { altImage: '000728748' }

{ width: 48, height: 48, defaultImage: '000728748', layers: '000728748' }

{ altImage: '000728748_1_lg' }

{ width: 48, height: 48, defaultImage: '', layers: '000728748_1_lg' }

{ altImage: '000728748_2_lg' }

{ width: 48, height: 48, defaultImage: '', layers: '000728748_2_lg' }

{ altImage: '000728748_3_lg' }

{ width: 48, height: 48, defaultImage: '', layers: '000728748_3_lg' }
Delivery Dates:
---
Standard Delivery
---
Express Delivery
---
Express Plus Delivery
---
Next Business Day Delivery
Must place your order by 4:00 PM, EST
---
About Shipping Options
Available For Pickup In Store
Pick up after 4 store hours.
Details
Lock Shaped Charm-Size: Circumference: 8"

Lock Shaped Charm-Care Instructions: These are created with a high polish and durable finish, do not use any silver polishing solutions as this will damage the surface.

Lock Shaped Charm-Material: Zinc

Lock Shaped Charm-Color: Silver, Red enamel

Lock Shaped Charm-Features: Small red heart accent. Key accent. Connector ring holds bangles together.