{ width: 312, height: 312, defaultImage: '000749921', layers: '000749921' }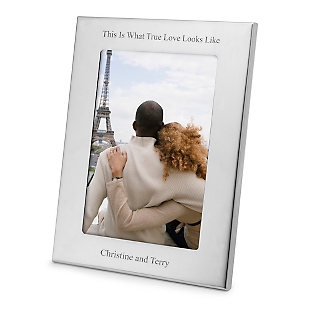 Top of Frame-Material: Pewter

Top of Frame-Color: Silver

Top of Frame-Features: Frame has clean, modern lines and a thick border. Frame is engravable on top and bottom of frame to make a great personalized gift.

Top of Frame-Care Instructions: Wash in warm water using a mild soap with a soft towel. Hand wash only.

Top of Frame-Size: 9.13"x 7"x .5"