{ width: 312, height: 312, defaultImage: '000663793', layers: '000663793' }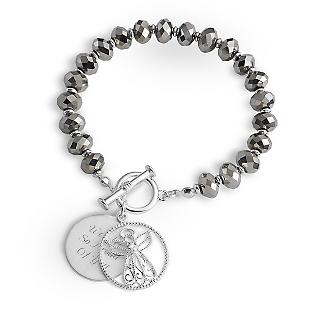 { altImage: '000663793' }

{ width: 48, height: 48, defaultImage: '000663793', layers: '000663793' }

{ altImage: '000663793_1_lg' }

{ width: 48, height: 48, defaultImage: '', layers: '000663793_1_lg' }
Guaranteed Christmas Delivery still available.
See below dates for details.
Front-Clasp/Closure: Toggle clasp

Front-Size: 7.75" length

Front-Material: Crystal beads, silver plated brass

Front-Care Instructions: Store jewelry in a safe and dry place. Do not put jewelry on until after you sprayed perfume and hairspray. Avoid using cleaning product when wearing jewelry as this can dull the color of the gemstones.

Front-Color: Grey, silver