{ width: 312, height: 312, defaultImage: '000689939', layers: '000689939_10207' }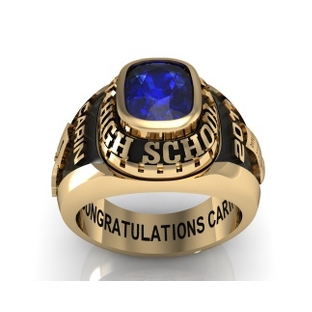 { altImage: '000689939_10207' }

{ width: 48, height: 48, defaultImage: '000689939', layers: '000689939_10207' }

{ altImage: '000689939_1_lg' }

{ width: 48, height: 48, defaultImage: '', layers: '000689939_1_lg' }

{ altImage: '000689939_2_lg' }

{ width: 48, height: 48, defaultImage: '', layers: '000689939_2_lg' }

{ altImage: '000689939_3_lg' }

{ width: 48, height: 48, defaultImage: '', layers: '000689939_3_lg' }

{ altImage: '000689939_4_lg' }

{ width: 48, height: 48, defaultImage: '', layers: '000689939_4_lg' }
Guaranteed Christmas Delivery still available.
See below dates for details.
Ring-Material: Celebrium- Gold Plated Brass

Ring-Color: Gold

Ring-Warranty: Lifetime guarantee

Ring-Features: Class ring features a cap and gown design on one side and a diploma on the other. Gemstone, school name, grad's name and graduation year can be personalized on the sides.

Ring-Size: Women's sizes 5-12 available in half sizes