{ width: 312, height: 312, defaultImage: '000652827', layers: '000652827_10202' }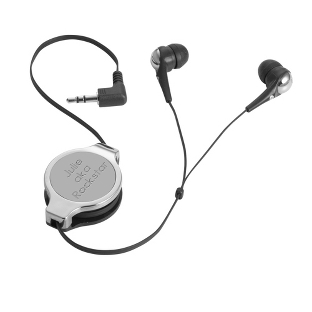 { altImage: '000652827_10202' }

{ width: 48, height: 48, defaultImage: '000652827', layers: '000652827_10202' }

{ altImage: '000652827_1_lg' }

{ width: 48, height: 48, defaultImage: '', layers: '000652827_1_lg' }
Delivery Dates:
---
Standard Delivery
---
Express Delivery
---
Express Plus Delivery
---
Next Business Day Delivery
Must place your order by 4:00 PM, EST
---
About Shipping Options
Available For Pickup In Store
Pick up after 4 store hours.
Details
Retractable Ear Buds-Features: Ear buds feature an engravable gunmetal plate and 3.5mm jack fitting all models of iPod, iPhone and MP3/MP4 players. Pull both sides of cord to prevent tangling.

Retractable Ear Buds-Size: 3.9 foot cord length

Retractable Ear Buds-Color: Black, gunmetal

Retractable Ear Buds-Material: Plastic, rubber