{ width: 312, height: 312, defaultImage: '000788199', layers: '000788199' }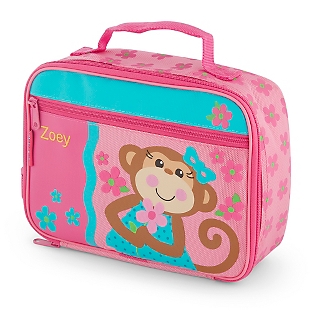 { altImage: '000788199' }

{ width: 48, height: 48, defaultImage: '000788199', layers: '000788199' }

{ altImage: '000788199_1_lg' }

{ width: 48, height: 48, defaultImage: '', layers: '000788199_1_lg' }
Guaranteed Christmas Delivery still available.
See below dates for details.
Lunch Box-Material: Vinyl

Lunch Box-Features: Front zipper pocket. Fully lined and insulated. Mesh interior pouch, velcro strap holds water bottle.

Lunch Box-Clasp/Closure: Double zipper

Lunch Box-Size: 10"x 7.5"x 3"

Lunch Box-Color: Multi

Lunch Box-Care Instructions: Wipe clean with damp cloth.