{ width: 312, height: 312, defaultImage: '000738262', layers: '000738262' }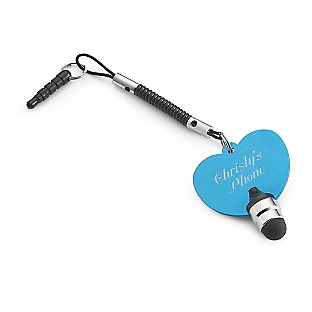 { altImage: '000738262' }

{ width: 48, height: 48, defaultImage: '000738262', layers: '000738262' }

{ altImage: '000738262_1_lg' }

{ width: 48, height: 48, defaultImage: '', layers: '000738262_1_lg' }
Delivery Dates:
---
Standard Delivery
---
Express Delivery
---
Express Plus Delivery
---
Next Business Day Delivery
Must place your order by 4:00 PM, EST
---
About Shipping Options
Front of Charm-Size: 4.5" x 1.1" x .3"

Front of Charm-Features: Stylus charm that fits into your phone or tablet's headphone jack for convenient storage. Heat conductive tip works as a stylus for touch screens. Unhook the stylus charms to use on tablets and extra-large phones.

Front of Charm-Material: Aluminum

Front of Charm-Color: Blue