{ width: 312, height: 312, defaultImage: '000334220', layers: '000334220' }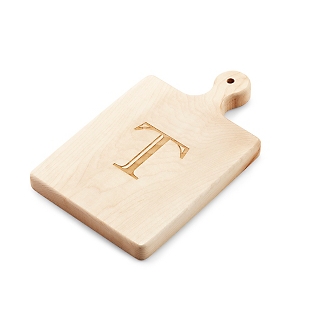 { altImage: '000334220' }

{ width: 48, height: 48, defaultImage: '000334220', layers: '000334220' }

{ altImage: '000334220_1_lg' }

{ width: 48, height: 48, defaultImage: '', layers: '000334220_1_lg' }

{ altImage: '000334220_2_lg' }

{ width: 48, height: 48, defaultImage: '', layers: '000334220_2_lg' }
Delivery Dates:
---
Standard Delivery
---
Express Delivery
---
Express Plus Delivery
---
Next Business Day Delivery
Must place your order by 4:00 PM, EST
---
About Shipping Options
Front of Board-Size: 9" x 6" x .75"

Front of Board-Material: 100% Premium Hard Maple Wood

Front of Board-Care Instructions: Clean cutting board with soap and warm water and occasionally wipe down with butcher block oil. DO NOT submerge in water. NOT dishwasher safe. Let dry completely before storing.

Front of Board-Features: Artisan maple cutting board with a mineral oil finish and made in the U.S.A.