{ width: 312, height: 312, defaultImage: '000733487', layers: '000733487_10202' }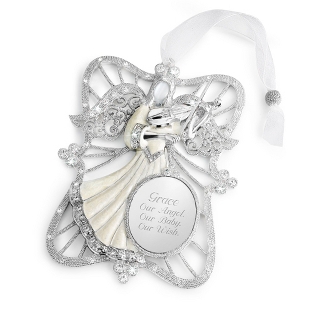 { altImage: '000733487_10202' }

{ width: 48, height: 48, defaultImage: '000733487', layers: '000733487_10202' }

{ altImage: '000733487_1_lg' }

{ width: 48, height: 48, defaultImage: '', layers: '000733487_1_lg' }

{ altImage: '000733487_2_lg' }

{ width: 48, height: 48, defaultImage: '', layers: '000733487_2_lg' }

{ altImage: '000733487_3_lg' }

{ width: 48, height: 48, defaultImage: '', layers: '000733487_3_lg' }

{ altImage: '000733487_4_lg' }

{ width: 48, height: 48, defaultImage: '', layers: '000733487_4_lg' }
Delivery Dates:
---
Standard Delivery
---
Express Delivery
---
Express Plus Delivery
---
Next Business Day Delivery
Must place your order by 4:00 PM, EST
---
About Shipping Options
Available For Pickup In Store
Pick up available within 4 hours after your purchase.
About Pick Up Times
Front of Ornament-Size: 4.25"x 5.50"x .88"

Front of Ornament-Features: Crystal accents on frame. Engravable. Red velvet box.

Front of Ornament-Color: Shiny Silver

Front of Ornament-Material: Zinc Alloy