{ width: 312, height: 312, defaultImage: '000683265', layers: '000683265' }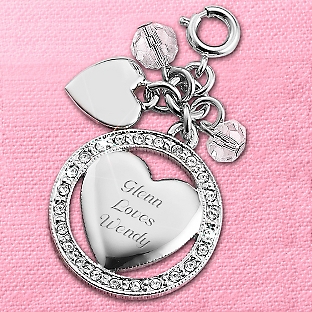 { altImage: '000683265' }

{ width: 48, height: 48, defaultImage: '000683265', layers: '000683265' }

{ altImage: '000683265_1_lg' }

{ width: 48, height: 48, defaultImage: '', layers: '000683265_1_lg' }
Guaranteed Christmas Delivery still available.
See below dates for details.
Front-Clasp/Closure: Spring ring closure

Front-Features: Pierced heart charm with crystal accents

Front-Size: .70" x .11" x .73"

Front-Material: Pewter

Front-Care Instructions: These charms are created with a high polish and durable finish, do not use any silver polishing solutions as this will damage the surface.