{ width: 312, height: 312, defaultImage: '000740629', layers: '000740629_10217' }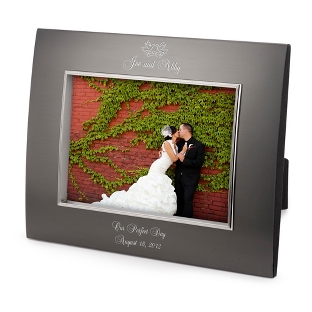 { altImage: '000740629_10217' }

{ width: 48, height: 48, defaultImage: '000740629', layers: '000740629_10217' }

{ altImage: '000740629_1_lg' }

{ width: 48, height: 48, defaultImage: '', layers: '000740629_1_lg' }
Delivery Dates:
---
Standard Delivery
---
Express Delivery
---
Express Plus Delivery
---
Next Business Day Delivery
Must place your order by 4:00 PM, EST
---
About Shipping Options
Available For Pickup In Store
Pick up after 4 store hours.
Details
Top of Frame-Material: Zinc alloy, Steel, Wood, Velvet & Glass

Top of Frame-Color: Gunmetal Finish

Top of Frame-Photo Size: 5"x 7"; Opening: 4.5"x 6.5"

Top of Frame-Features: Holds (1) 5x7 photo. Unique gunmetal finish. Double step bezel frames photo opening.

Top of Frame-Size: 7.6"x 9.65"x .6"

UPC:

825008299269
SKU:

740629
Product Code:

163991